Bulk SMS
According to Wikipedia Bulk SMS is the dissemination of large numbers of SMS messages for delivery to mobile phone terminals. It is used by media companies, enterprises, banks (for marketing and fraud control) and consumer brands for a variety of purposes including entertainment, enterprise, and mobile marketing.
   BULK SMS literally means to reach a large number of recipients instantly through SMS on mobile terminals. It is the most cost-effective mobile marketing platform, which allows you to connect with your customers/audience by just a click. Bulk messaging allows you to deliver SMS to mobile handsets anywhere around the globe, which is commonly used for conveying short information, alerts, reminders, verifications (OTP), marketing, which is best utilized in maintaining communication with the customers. Features that Bulk SMS offers:
No Technical Skill Required
Types of Bulk SMS Service
Transactional Bulk SMS Service
Transactional SMS are the kind of messages that are sent to the customers for passing the information with respect to the product and service as the Transactional SMS Marketing. Transactional SMS are template-based SMS and 'n' amount of templates can be created for the same. You only need the approval of your SMS provider and you can then get started with sending Transactional Alert SMS to the public.
Promotional Bulk SMS Service
These are SMSes that are sent with the objective of promoting your product or service. This category includes any sales & marketing messages which may or may not be solicited by the recipient. Promotional SMS can be sent only from 9 AM to 9 PM and only to numbers that are not on the NDNC registry (DND numbers).
features
Why Choose WebZFon SMS
Instant SMS Delivery
Bulk SMS Full Priority Route for instant SMS Delivery.
Free API Integration
FREE SMS API Integration with your Website, Softwares, and ERP.
Free Excel Plugin
Send SMS directly from your excel-sheet via Our Bulk SMS Excel Plugin
Web Based SMS Panel
Don't Need to Download the Softwares or Drivers to send SMS. In Short, No download required.
SMS To All Network
Send SMS to all operators GSM/CDMA, PREPAID/POSTPAIND in India.
Delivery Report
Check Panel for Report and Download the report in the excel sheet.
No Technical Knowledge
No technical skills required to operate the SMS Panel
Schedule SMS
Schedule your SMS for sending for a later date.
API IP Validation
Tracks IP Address of the Computer through Message is sent.
why bulk SMS marketing could revolutionize your business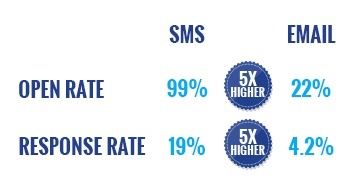 ⭐ 5X more effective than Email
SMS has 5X higher open rates, 5x higher response rates and 2400x quicker response times than Email. (Oracle Marketing Cloud – MME Guide, 2015)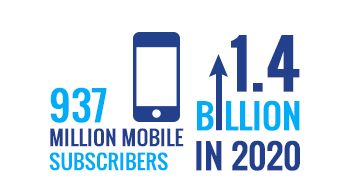 ⭐ Increasing use of mobile phones
India has 937 million mobile subscribers with the number expected to touch 1.4 billion in 2020. (TRAI 2015, IAMAI)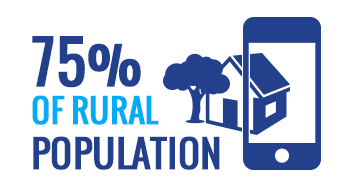 ⭐ Increased mobile reach
75% of online rural population in India is online via their mobile devices (Octane Research 2015)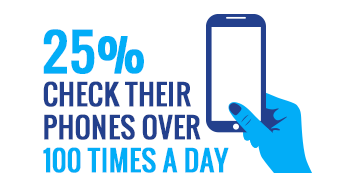 ⭐ A constant source of communication
Indians spend around 3 hours and 18 minutes a day on their smartphones, 25% of the consumers check their phones over 100 times (Ericsson Consumer Lab 2014)
⭐ Increased usage of smartphones
The number of smartphones grew 54 percent during 2014, reaching 140 million and the number is expected to grow 4.7-fold between 2014 and 2019, reaching over 650 million (CISCO 2015)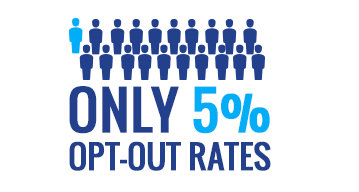 ⭐ Warmly received
Compared to other forms of communication such as email, mobile messaging involves far lesser spam and so, consumers are more attentive to their text messages. There is only 5% opt-out rates for SMS marketing campaigns. (Nielsen Survey 2014)
⭐ The preferred choice
Customers prefer to receive promotions by text message rather than mobile web according to research by the Direct Marketing Association.
As per survey our country has the highest sales of smart phone across the world, SMS marketing is the best way to advertise your products and services also you can pass and share necessary information with your existing clients and customers. As we witness different channels of mobile marketing, SMS marketing in mass or instant message is the fastest communication mode of channel
Bulk SMS in Different Sectors
Bulk SMS for Educational Institutions – Bulk SMS can use for informing students about classes and up-coming institute's events and also used for communicating with parents in terms of sharing their child's performance report. With the Use of Bulk SMS Teachers can easily send attendance, admit card information and about the activities of the child to their parents. On the other hand, School Management can easily inform students for urgent leave of their teachers and other Notifications.
Bulk SMS For Advertising and Event Management – Bulk SMS Advertising has been the finest advertising tool for the Advertising and Event Management Industry. Currently, with the increase in mobile penetration and every individual possessing a mobile phone. It has made the brand promotion using bulk SMS advertising, job much easier. The use of bulk SMS advertising by the advertisers and brand promoters have indeed become an effective means to promote a brand or a product. It also promises to reach out to specific market targets at a single shot and is much secured as compared to other promotional activities.
Bulk SMS for Travel Agency – Bulk SMS is useful for travel agencies in terms like they can advertise about their latest tour packages through SMS like Honeymoon package, Adventure tours, and countrywide trips. It is also an easy way to keep in touch with your customers. They create a database of there customers, who are interested in any particular package.
Bulk SMS for Banking Industry – Bulk SMS can be useful for notifying the customers i.e. will be helpful in sending messages to your customers informing about their new plans, account detail, transaction detail, alert on on-line payment, bill payment, ATM usage alert, etc..
Bulk SMS for Hospitals – Hospitals send some health care tips for their own consumers and others. Hospitals connected 24 hours with own consumers and employee. Bulk SMS is only one of the fastest modes of communication and it is cheaper than other communication tools like email, phone call etc. The hospital used these SMS for various purposes and in important works. Bulk SMS is user friendly for all mobile numbers and it delivers to all over the country within the second. Bulk SMS is provided special packages like Promotional SMS, Transactional SMS, and Voice SMS. These are very useful packages for communication.
Bulk SMS for Share Brokers – Bulk SMS is used by share brokers because it helps to connect regularly with groups. Share brokers always connected to our customers using Bulk SMS because it is a fast and cheaper mode of communication. Share markets are ruling the economy for any nation. It is the silent explosive. The share market has always up and down status that changes the share value rapidly increased or decreased. In the share market share to be up for some time and crash immediately, in other terms it has no consistency it changes every moment.
Airlines – Airline companies can use A2P services for updating their passengers with information regarding their flight details. It also helps in updating about last-minute changes via SMS.
Bulk SMS for Real Estate – Real estate is the huge emerging sectors in India. Every person wished their own dream house and property. In this business communication is an important and effective medium. All Real estate agents use Bulk SMS to communicate with their customers and it also used in promotion of property, available property information etc. Many Real estate companies and reputed builders used Bulk SMS to announce their new projects, availability of commercial space & residential space etc. Real estate is an attractive and huge investment in these days. It emerges rapidly with the help of the Internet or Free SMS.
Sign Up Now with webZFon 
Register Now with Webzfon SMS  and Start sending SMS in All Languages